Your Nomination. Our Donation.
We're Donating Our Board Management Software to Nonprofits for Free.​
OnBoard
is an award-winning nonprofit board management solution that improves the lives of nonprofit directors, administrators, and leaders. We need your help to find nonprofits to give OnBoard to for free ⁠— because there are so many worthy nonprofits, we couldn't possibly meet every organization doing amazing work without your help.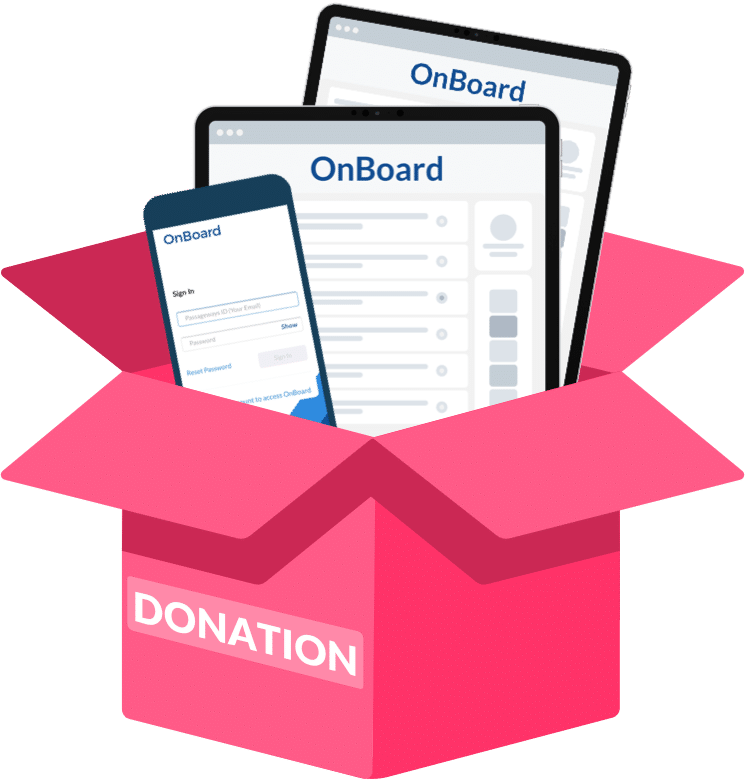 OnBoard is nonprofit board management software that's designed to make directors and administrators happy. Comprehensive and delightfully simple, it's the leader in board software because it's so intuitive that anyone can pick it up, and it just works.
Our nonprofit customers and friends have guided our development, making OnBoard the gold-standard in nonprofit governance.
How Does OnBoard Help Nonprofits?
And we love devoted people,
So we give back 1% of everything.
We've taken the Pledge to donate 1% of our product, time, and profit to charitable causes. That means every year we give OnBoard away for free to several nonprofits. This year we're asking our community to nominate their favorite nonprofits so we can further our reach to teams we'd never discover on our own.
Easiest to Use
Board Software
Winner of Governance & Compliance Solution
Leader in Board Management Software
Top Rated Board Management App
Fastest Growing Companies
Voted Top Rated Place To Work
Let's start a conversation.
Join a Demo. Start a Trial. Talk to an Expert.
Join us for a free live demo with our solution experts. We'll show you how our customers' love translates into an amazing product.
OnBoard is the only leading board portal that offers a no strings attached free trial, so you know precisely what you're getting before you fill out any paperwork. There's no credit card, no commitments.
Talk to a Solution Expert
Our experts are on standby to talk with you right now about how OnBoard will drive value at your board meeting. So let's start a conversation.
Any offer available through this program is exclusively for new Passageways customers. Selected nonprofits selected under this program are at the sole discretion of Passageways. We may update these terms at any time without prior notice.